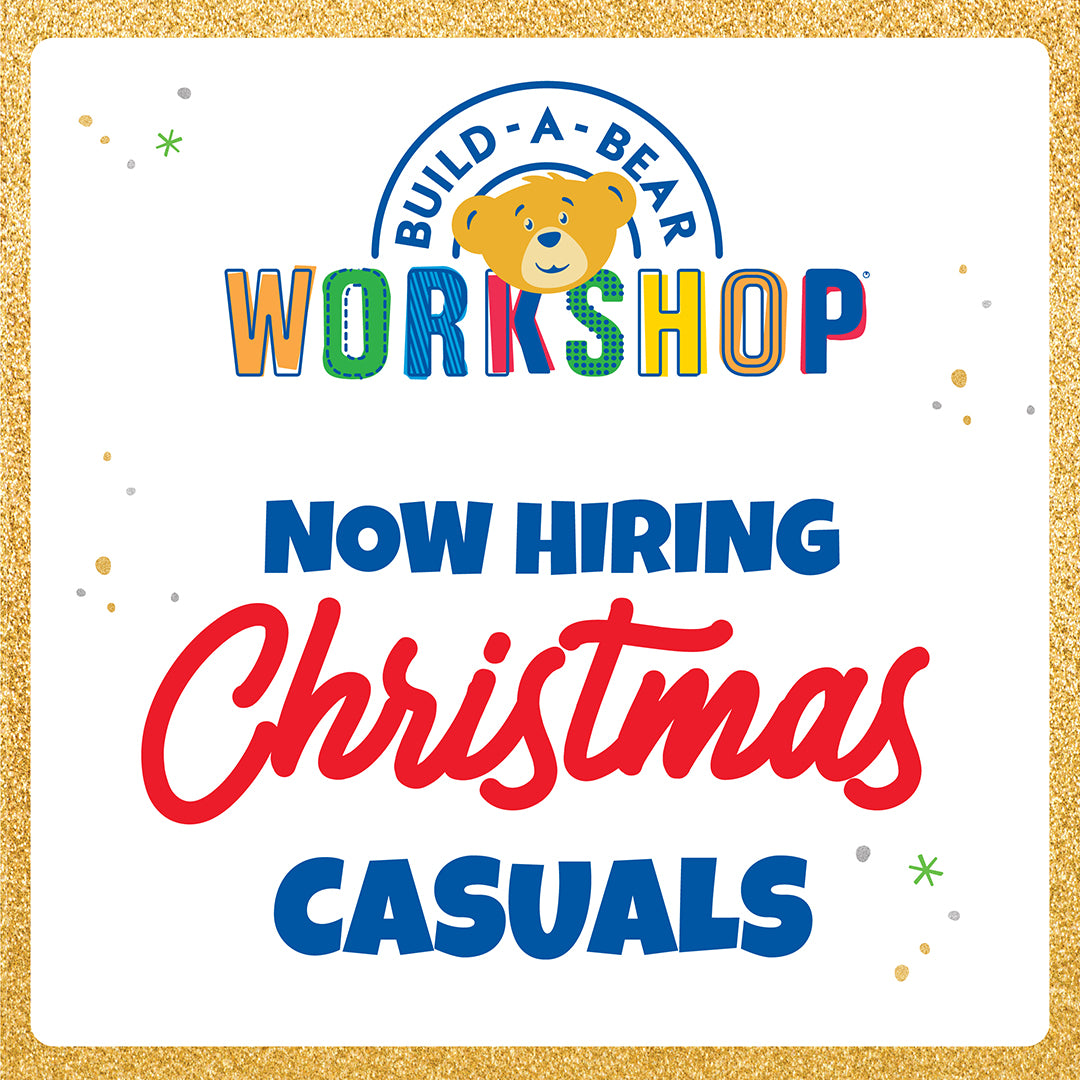 Spread Holiday Cheer With Us! 🎁🎄
We're hiring Christmas casuals to bring the magic of the holiday season to all ages. Apply now via jobs@buildabear.com.au to help us create unforgettable memories for families.
We can't wait to work with you!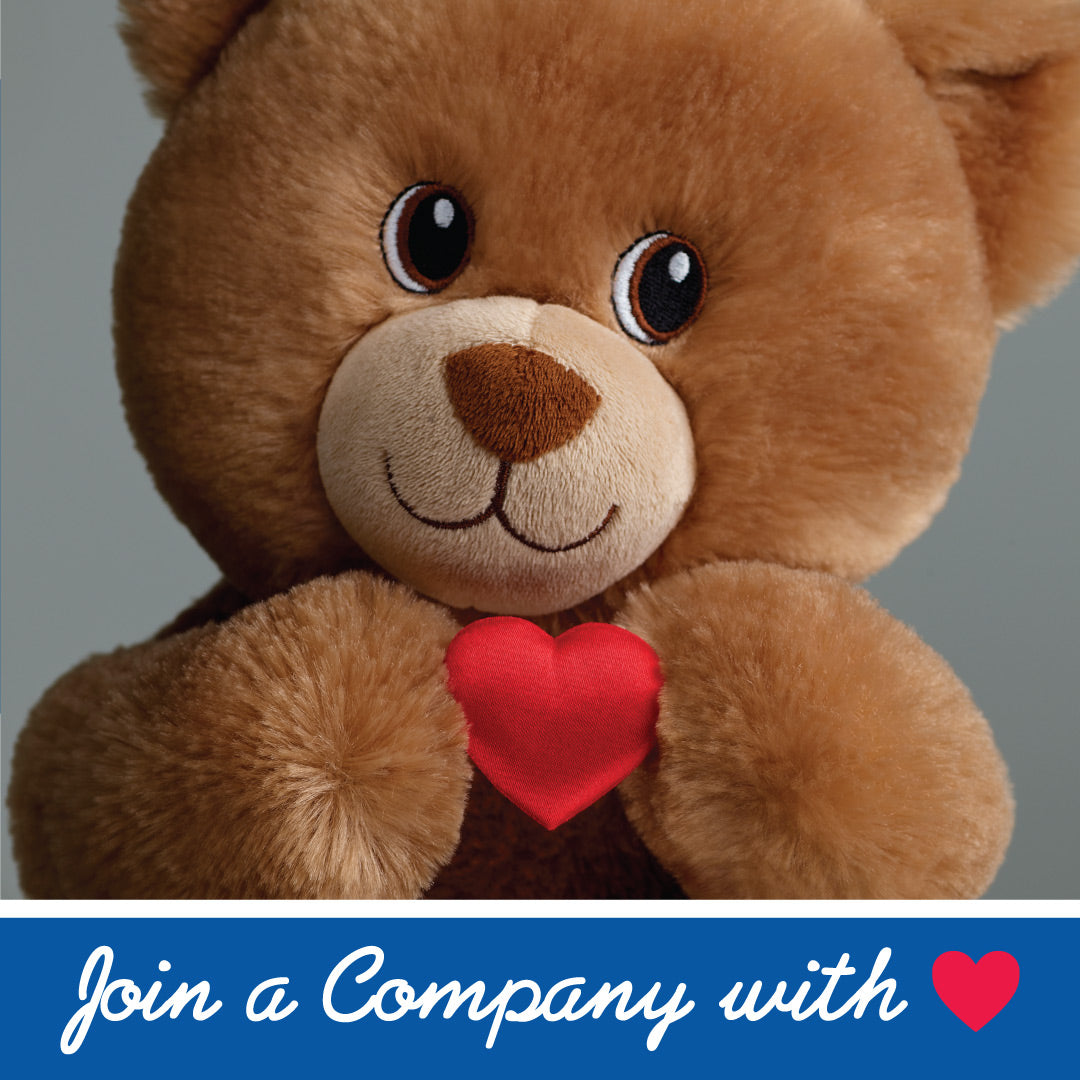 Want to work with us?
Combine your Leadership & Sales skills with your creative mind! 
Working with products that emotionally connect with our customers, we require team members with energy, passion and a proven ability to succeed with a desire to be 'the best'. 
If this sounds like you, we would love to hear from you! Email your Resume and cover letter to jobs@buildabear.com.au
Current Opportunities
Soul Boardwalk, QLD

Floor Leaders and Bear Builders (Casual) 

Pacific Fair, QLD

Associate Workshop Manager (Full time) 

Westfield Chermside, QLD

Floor Leaders and Bear Builders (Casual)  

Westfield Tea Tree Plaza, S.A

Floor Leaders  

Pacific Werribee VIC

Assistant Workshop Manager (Full time)

Floor Leaders and Bear Builders (Casual)

Chadstone VIC

Chief Workshop and Associate Workshop Managers (Part Time) 

Floor Leaders and Bear Builders (Casual) 

Westfield Marion S.A

Floor Leaders and Bear Builders (Casual)

Joondalup W.A

Floor Leaders and Bear Builders (Casual)  
Our Mission
A classic icon, the Teddy Bear brings to mind warm thoughts about childhood, friendship, trust and comfort — and also about love. Build-A-Bear Workshop embodies those thoughts in how we run our business every day. The Build-A-Bear experience is an expression of our commitment to redefine retail and entertainment, bringing out the creativity of our Guests of all ages. We are committed to providing our Guests joy through happy, memorable experiences. And we're committed to making this business fun for our Guests — and for us!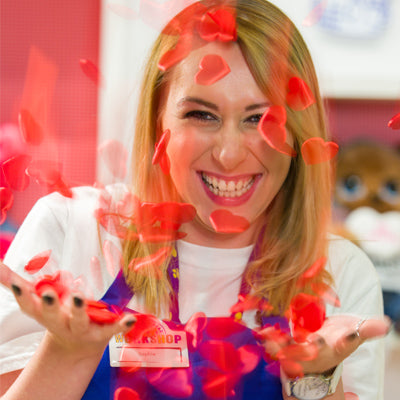 Working at Build-A-Bear is an experience like no other. Whether you are in one of our stores making memories and providing the 'funnest' hour of a family's day!
Our associates are what's on the inside — and that's what counts! They are the heart of everything we do, embodying our values and culture, and helping us fulfill our mission of bringing a little moreto life every day!
Our Core Values
Be intellectually curious. Own your development. Listen and actively seek opportunities to improve professionally and personally.

Push beyond what seems possible. Attain maximum results.

Trust your teammates and work together to achieve common goals. Seek the opinions of others. Take accountability for your actions.

Make our communities a better place to live, work, and play, through contributions of time and talent.